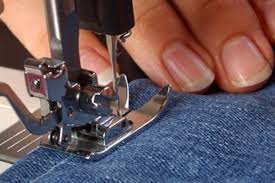 When it comes to your clothes, it's the fit that counts!
Pine Cleaners has a full time Alterations Specialist at our Arbors location.   We offer personal alterations and repairs for the whole family.
Our Alterations services include:
Hemming Pants and Dresses
Button replacement
Seam repair
Zipper replacement
Formal dress repairs
Household item repair
Most alterations or repairs can have a note attached and be put directly into your Pick-up bag or quickly dropped off at our Huntersville store.  If you alteration requires a fitting, please go to our Arbors location and let our seamstress measure you for the perfect fit!