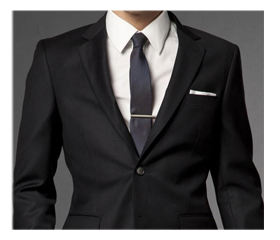 Let us help you look your best. Pine Cleaners takes care of your most important garments, ensuring they look clean and new whenever you need them. We offer professional garment care for your everyday items and formal wear. Important meeting on Monday? Cocktail party on Friday? We'll have your garments to you on time with exceptional quality every time.
Areas We Provide Dry Cleaning Pick-Up & Delivery Services To
Our team serves some of the best places around Lake Norman including:
Concord, NC | Cornelius, NC | Davidson, NC | Denver, NC
Charlotte, NC | Huntersville, NC | Kannapolis, NC
Mooresville, NC | Sherrills Ford, NC | Troutman, NC
Don't see your area listed, but need dry cleaning services now? Connect with us anyway! Our pick-up and delivery routes are constantly expanding, and we're always happy to make a detour to satisfy our customers.
The Easiest Dry Cleaning Home Delivery Service
Any time you need dry cleaning, we'll be there to take care of it — no subscription required. Secure our dry cleaning pick-up and home delivery services in five easy steps:
Fill out our Pick-up and Delivery Request Form.
We'll respond to your request within one business day to assign your pick-up and delivery Service Days — either Mondays and Thursdays or Tuesdays and Fridays.
When we pick up your dry cleaning, we'll place it in a branded bag with your name and unique barcode on it, free of charge. We keep your laundry separate from everyone else's.
Enjoy some extra free time while we take care of your garments.
We'll return your dry cleaning to the specified location on your next Service Day. If we picked up your garments on a Monday, then we will return them on Thursday – and vice versa! Same for customers on our Tuesday/Friday Schedule. You can continue using our services as frequently or infrequently as you like without penalty.
Dry Cleaning Pricing
Because dry cleaning is such a specialized service, we charge on a per-item basis. This arrangement allows us to charge only what we need for each individual piece instead of overpricing your garment to cover our costs. Unlike other services, we won't charge you until your items have been cleaned and returned to your home or office. Contact us today to learn more about our pricing and policies.
Our Dry Cleaning Process Using DF-2000™ Cleaner
Dry cleaning is one of the most effective ways to keep your clothes clean and looking their best. Instead of agitating stains and dirt with soap and water as in a washing machine, dry cleaning uses special chemicals that remove dirt without affecting the fabric. This keeps even your most delicate pieces from stretching, tearing, or shrinking while still delivering a sparkling clean result.
Our business is one that's built on your trust. We strive to do our best on every article of clothing you send our way, and we love taking on challenges other dry cleaners won't. We believe in our expertise and the industry-leading tools at our disposal. To properly care for some of your best apparel, we trust DF-2000™.
"Some fabrics require special attention and offer no room for compromise on quality, ExxonMobil Chemical has developed DF-2000™ synthetic hydrocarbon fluid, an effective and environmentally friendly alternative to solvents such as perchloroethylene." – ExxonMobil
Common Items You Should Have Dry Cleaned
While not all fabrics require chemical dry cleaning, most of them can benefit from the occasional special treatment. Other items, however, should be taken to a dry cleaner any time they get dirty or stained to maintain their integrity. Some fabrics and clothing types you should bring straight to Pine Cleaners include:
Sweaters: Your favorite cozy sweaters deserve care equal to the love you give them. When you go to wash them, though, you may find their tags have a list of specific instructions to keep them feeling as soft as you like them. If that's the case, Pine Cleaners will navigate these care instructions with ease.
Wool, Knitted, & Embroidered Items: These fibers and details are delicate and require expert care to prevent fading or catching on zippers, buttons, and washing machine parts.
Suits, Ties, & Tuxedos: A good suit or tuxedo can make anyone feel like the best-looking person in the room. However, when improperly cared for, they can fade and degrade quickly, leaving a lackluster appearance. Dry cleaning your suits and tuxedos can add years to their life and ensure you make an entrance at every event. Almost every tie requires dry cleaning in order to be properly maintained.
Lined Clothing: Dresses, skirts, and jackets often come with interior linings to protect the outside fabric from picking up oil or dirt from the skin. These linings can be fragile or deteriorate when regularly machine washed. Dry cleaning can preserve this lining.
Non-Quilted Blankets & Comforters: Who doesn't love to curl up and get cozy with their favorite blanket or comforter? Dry cleaning helps you maintain the feel of your item's material and lessen the chance of its colors fading over time.
Anything Else With a "Dry Cleaning Only" Care Label: We always recommend checking the care label before trying to wash something yourself. When in doubt, send it our way — our team of dry cleaning experts will take care of it for you!
Choose Pine Cleaners for All Your Dry Cleaning Service Needs
When life's greatest moments or fanciest events come knocking, make sure you have a stylish outfit perfect for the occasion! Pine Cleaners wants to be part of these moments by giving you a fresh, clean look through our dry cleaning pick-up and delivery services. Schedule your pick-up with us today.