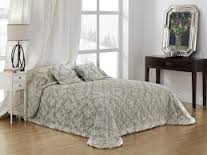 In addition to our everyday garment care, Pine Cleaners provides cleaning services for a wide variety of other household textiles. Many household items are large and delicate.  Our knowledgeable staff uses state-of-the-art equipment to properly clean your items correctly every time.
Cleaning Services for a Wide Variety of Household Linens and Textiles
A few of the most common household items we clean are:
Drapes
Window Treatments
Bedspreads
Duvets
Comforters
Blankets
Tablecloths
Napkins
Stuffed Animals
Tapestries
Don't see your item listed? Contact us anyway. We are always happy to learn more about your item.
Regardless, of what you send us, we will provide a thorough and reliable cleaning for all of your oversized and delicate household textiles.